Director (2017)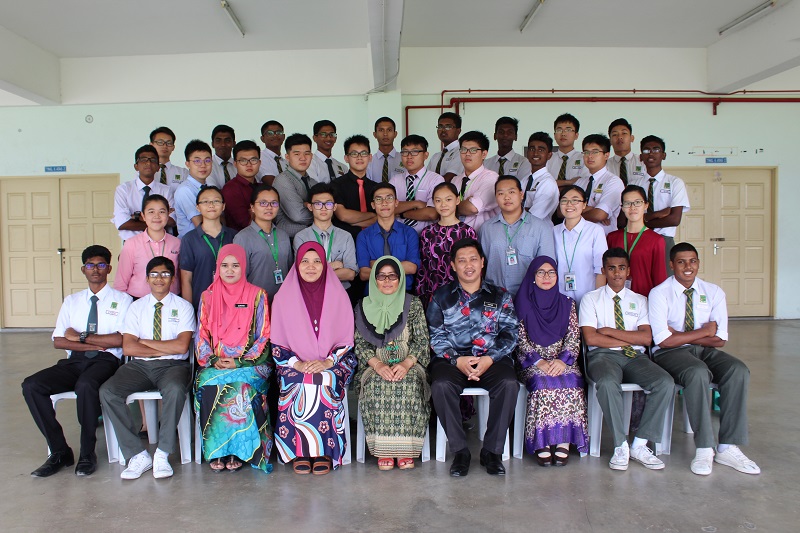 DIRECTOR HOUSE

HEAD OF ADVISORS : Miss Lee Wee Sung

TEACHER ADVISORS: Mdm Anita Mohtar,Mdm Noor Hazani bt Ismail ,Mdm Suriati Abu Bakar
Mdm M.Shanti Marimuthu,Mdm Azwin Ali,Mdm Sabariah Samsuri
Mdm Haliza Mohamed,Mdm Norlita Ariffin,Mdm Kamariah Mohd Hassim
Mdm Liaw Shuh Chin,Mr Mohd Hafizi Baharuddin,Miss Zuriyani Mat Zain
Mdm Norhamimah Mohd Yatim,Mdm Radzihah Muhamed,Mdm Zainab Daud
Mr Ashok Kumar




HOUSE CAPTAIN
Jaden Raul De Souza

VICE CAPTAIN
Sashiv Prakash a/l Ramesh

SECRETARY
Muhammad Ariff Munshir bin Mohd Pozi

ASSISTANT SECRETARY
Lim Guan Yan

TREASURER
Praveen Nair a/l Sangara Narayanan

ASSISTANT TREASURER
Dipanraj a/l Manikam

1M1S CAPTAINS
Badminton : Ramanathan a/l Muthupalaniappan
Basketball : Naavin Ramani
Futsal : Vimaleswaran a/l Pandiaraja

FORM REPRESENTATIVES :
FORM 6 : Aw Jhing Yip
Form 5 : Alamsyah Putra Sulaiman
Form 4 : Santosh a/l Sarguham
Form 3 : Domniq Pavithren
Form 2 : Kavinesh a/l Gunalan
Form 1 : Ng Zhan Fei Jeffrey
The Annual General Meeting was held in January 2017 to elect the new committee. Director House had its intensive training sessions every Tuesday as preparation for their Cross Country, Standard Taking , 60th Annual Sports Day and 1M1S Carnival. Only the best and most qualified athletes were selected to represent our house team.

We are very proud as we were the Champion House for the year 2017. We would like to express our gratitude to all our teacher advisors, our house athletes, committee members and students for their excellent teamwork and sportsmanship . We also emerged 2nd Runner-Up for the Inter-House March Pass Competition and 1st Runner-Up for the Cross Country. Congratulations Director House !

Last but not least , heartiest congratulations to Director House for dominating the track and field in the 100m, 200m, 4 x 100m , 4 x 400m, High Jump, Javelin, Shot Put and Diskus Throw. We hope and pray that all aspiring athletes of Director House will continue to bring glory and contribute to our success in the future.

Onwards to Victory - DIRECTOR HOUSE !!!!