Petanque (2017)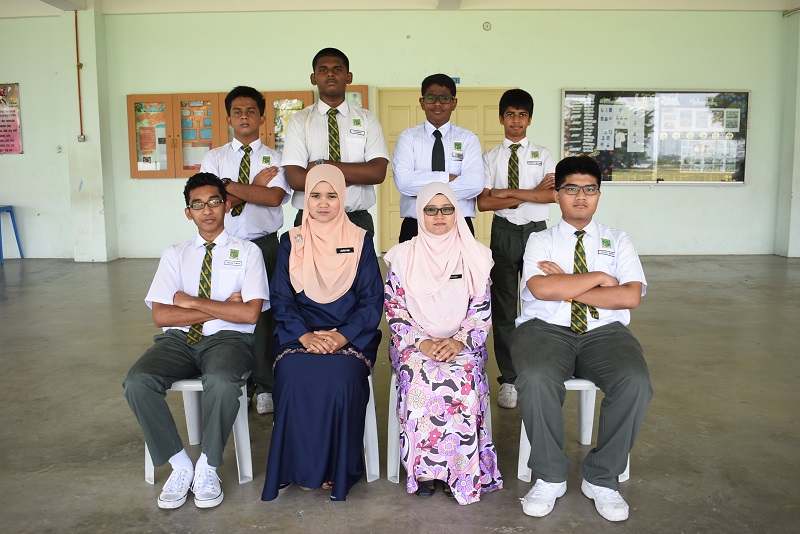 PETANQUE CLUB
Teacher Advisors :
Madam. Suhana Hussin
Miss. Zuriyani Mat Zain
President :
Kishan Kumar Jey Kumar
Vice President:
Gerald Mathen Ethe Raj (3AM)
Secretary :
Putra Jeffri Daniel Othman (5AM)
Vice Secretary :
Laksman Ryan (3AM)
Committee Members :
Srivaen Vadivellan (5AT)
Harvin A/L Gopinath (5B)
Sudaarshan Baskar (3AM)

Petanque is an easy game and it requires some amount of strength and effort. The Petanque club held their weekly training and activities throughout the year on Tuesdays and Thursdays. The annual General Meeting was held in January to elect the new committee members for the year 2017.
1. Weekly practices were held on Tuesday and Thursday from 2.00 p.m until 4.00 p.m. These practices were led by Madam Suhana Hussin and Miss Zuriyani Mat Zain.
2. International Open Petanque Championship 2017
Date: 22 April 2017
Venue: Port Dickson Petanque Court
3. School - Level Friendly Tournament
Date: 28 September 2017
Venue : SMK St. Paul Court

Even though our school team did not win, they managed to give a tough fight at the Open Petanque Championship 2017. We hope that will be able to achieve better results next year.
Prepared by,
PUTRA JEFFRI DANIEL OTHMAN
Secretary