Interact Club (2018)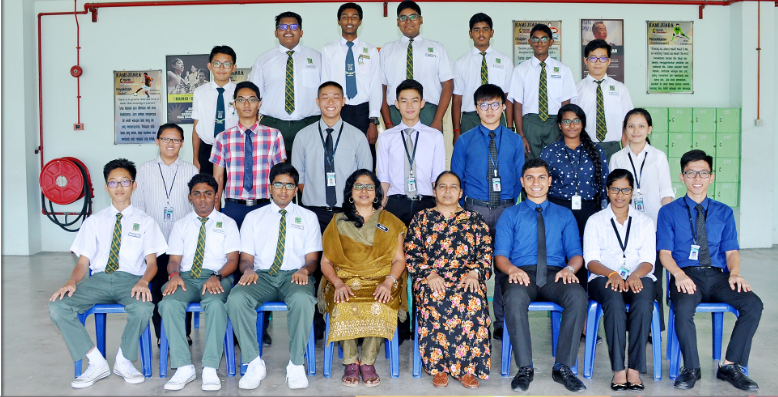 Interact Club Report
In the year 2017, the new lower six students joined, and the Interact Club of S.M.K. St. Paul had carried out a total of 7 activities. The first activity was Ice breaking session to welcome Lower Six Interact members on 21st June. It was followed by a station game which was held on 12th July and Adult relaxation colouring competition on 26th July. Besides, the Interact Club also had Patriotic Quiz in conjunction with Patriotic Month on 9th August, Interact Leadership Training Seminar on 23rd August, Farewell High Tea for Interact Committee and senior members on 23rd September and National I-Quiz Challenge in Sunway University on September. The Interact Club had District conference during November and December in 2017.

The Interact club of S.M.K. St. Paul carried out eleven activities in the year 2018. The first activity of the year was the Annual General Meeting which was held on 10th January 2018 and the new office bearers were elected. It was followed by a short meeting with the Rotarians from Senawang. Members of the Interact club volunteered to help the Rotary Club of Senawang in a free health check-up programme that was held at the Senawang Giant Hypermarket. We also had the Chinese New Year celebration on 21st February and the International Understanding Week about New Zealand from 19th February until 2nd March. Madam Victoria Samuel, the teacher advisor of the Interact club gave a motivational talk to all members and discussed the annual activities with the committee members on 14th March. The Interact club also hosted a Dance Competition which was open to all Paulians. In addition, the following activities were held throughout the year: Recycled Materials Designing Competition (18th April), Sports Quiz (2nd May), Founder's Day Celebration (16th May). A moral value sketch competition and an ice breaking session to welcome the new Lower Six Interact club members were held on 27th June. Finally, station games were held on 11th July.

The Interact Club is very grateful to the Senawang Rotary Club for their professional and financial support.The teacher advisors and the committee members hope that the members will be more active serving the community. Last but not least, the committee would like to thank the teacher advisors for their guidance and support in ensuring the club activities were carried out successfully.


Prepared by,
Liew Zheng Yong,
Secretary.